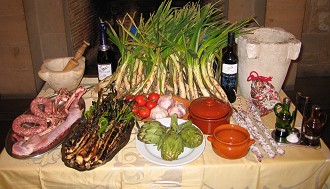 Last Saturday I went out with my family. We went to the restaurant to eat calçots. Calçots are a kind of onion. Here is typical to eat calçots cook in barbecued.
We went in a restaurant of Sant Sadurni d'Anoia. A restaurant is in the field. The children can run, jump and play without risk.
We were a lot of people. We were sixteen adult persons and six or seven children.
We laughed very much and the children played very, very much.
It was a very funny day.
Ana Romera