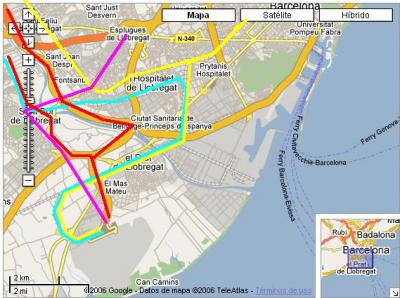 PUBLIC TRANSPORT OF SANT BOI
There are different kind of public transport. We have bus and train.
There are buses to travel into the town. And there are buses to go other town or Barcelona city.
The train goes to Barcelona city and other town of Barcelona.
The problem of the buses is the time that you stay in the bus-stop if you lost it.

The train is quicker if you go to Barcelona city.