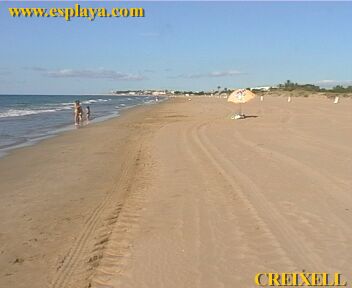 MY FAVOURITE BEACH
My favourite beach is in Tarragona. It's between the towns of Roda de Barà and Torredembarra. It's is a beach with thin sand and water is not very deep. The water is quite clean and you can see fishes swimming and looking for food. There aren't many people because is a protected space and they can't build buildings.
When there are waves it is very funny because I and my children fight into the waves.
If you come to visit Barcelona you must try visit this beach, the Creixell's beach.
Ana Romera